Storage at our Depot
Hardcase Container Hire has a depot in Henderson suitable and available for you to store your container (or boat/trailer etc) in a secure position.
This storage may be temporary until your next residence is ready, or it could last longer – as your circumstances demand. Our monthly rate of $250 + GST is quite affordable.
Our fully fenced Henderson depot is manned regularly. The opening hours are 7.30 to 5.00pm, Mon-Fri. The gates are otherwise locked and monitored.
Either bring your contents to our yard and load them into your allocated container or we can collect your loaded container (so long as it weighs less than 6 tonne – approximately the contents of a 3-bedroom house). Store your container at our yard for as long as you need, there are no time restraints. When your hire is finished, collect your contents or we can deliver the loaded container to your next preferred address in Auckland or anywhere in the North Island.
Do you have a container of your own that you would like to store at our yard? Or a boat, a trailer or something else? We have room to spare. Give us a call to see how we can help you.
SPECIAL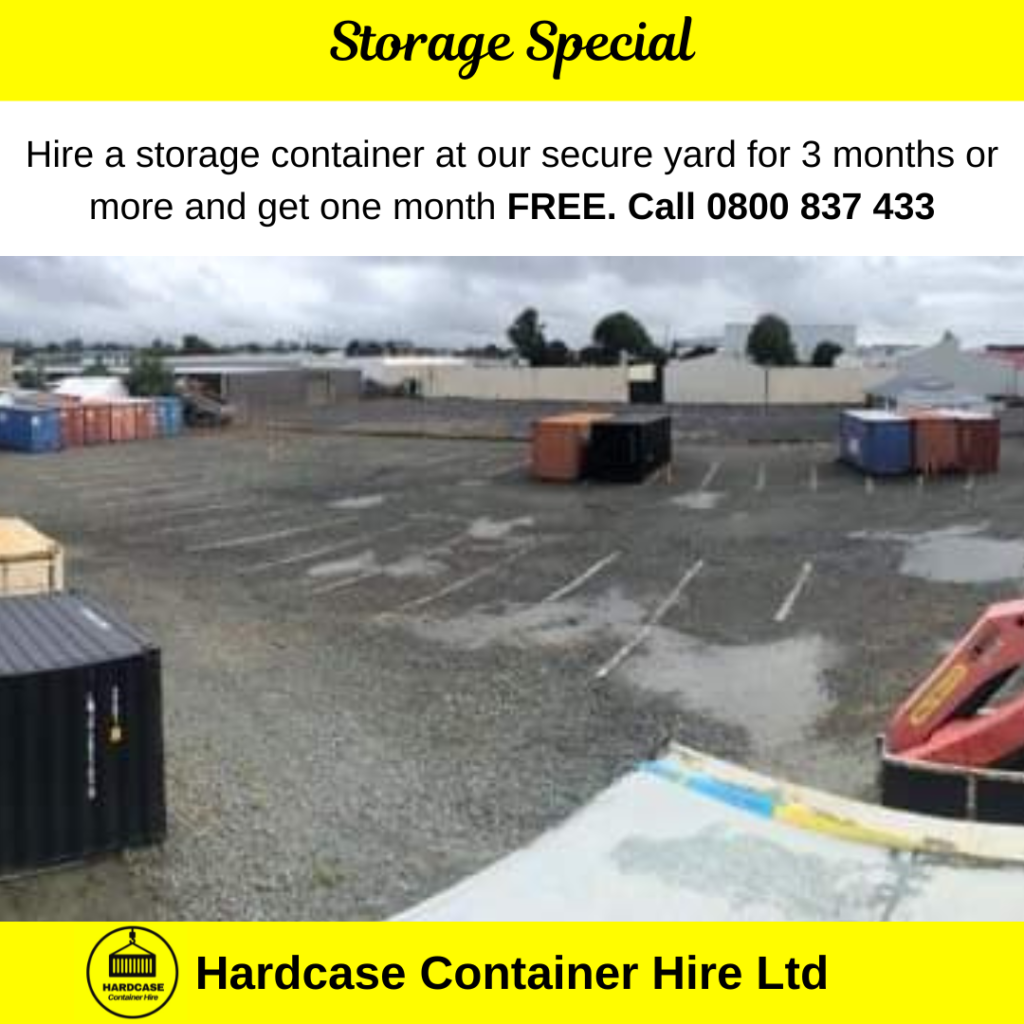 TERMS AND CONDITIONS
One month of storage is free. All further storage continues at standard rates.
Applies to new storage inquiries only. Limited time special. Subject to change without notice.