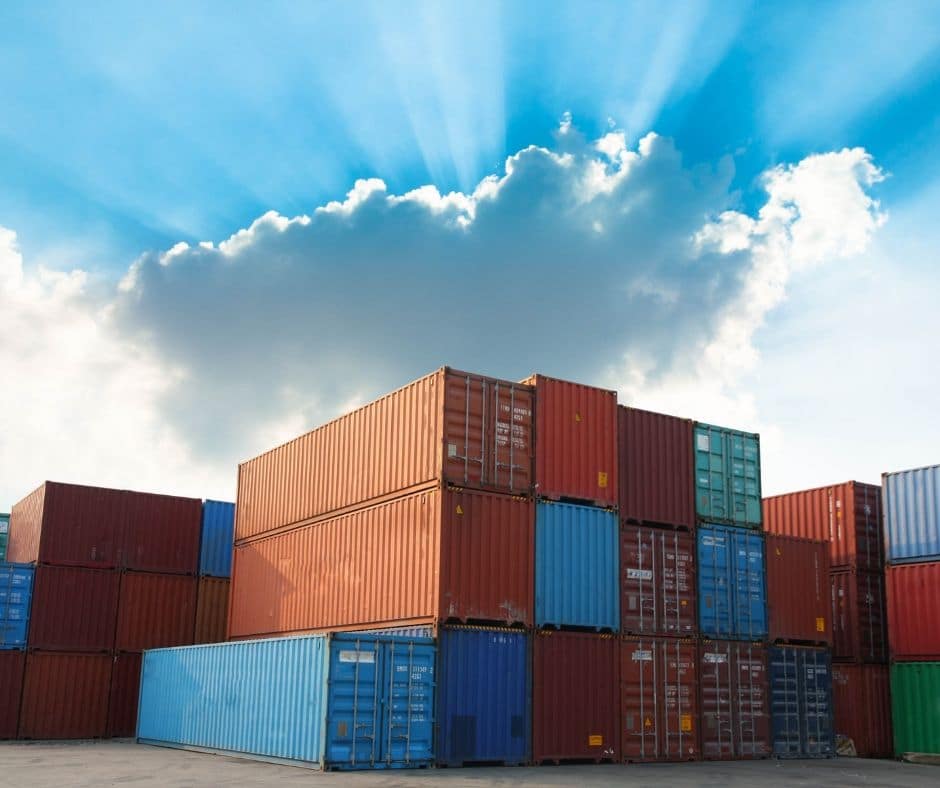 6 Great Storage Uses for Shipping Containers
Shipping containers are building momentum as an  effective storage solution, not just for long distance ocean or rail transport, but for homes, building sites and businesses. These huge boxes, made from heavy steel, are built to withstand harsh conditions and are built to last. They are secure and strong superstructures, and best of all, they're mobile, able to be moved and positioned for convenient storage wherever they're needed – the ideal storage solution. Here are a few ideas on how to use them:
1. Moving House
House moves are often time-sensitive and stressful, rushed to be completed over a day or two, with multiple trips to and from your new home. Think of a stress-free house move,where you can pack and unpack at your leisure. Shipping containers can be delivered to your home at a time and date of your choosing, ahead of moving day. When moving day arrives, the container is picked up and taken to your new home and positioned conveniently for unpacking, thanks to a Hiab crane, which can manoeuvre the container where needed.Once unpacked, the container is uplifted and taken away.
2. Home Renovations or Building Sites
Shipping containers offer weather tight and secure storage for your tools and building materials onsite. No more clutter around your building site. Shipping containers can also come with a lockbox to provide added security from bolt cutters, keeping your building tools safe and sound.
3. Car Garaging
Shipping containers are often used to transport cars around the world, but how about to store your car at home? Shipping containers offer a secure and cost-effective solution for your vehicles as apposed to the expense of building a carport or garage. Need somewhere to store your project 4wheel drive, your classic cars or your motorbikes, quads and boat? How about long-term storage for your vehicles while you travel? Shipping containers are
your best option.
4. Agricultural and Rural Storage
Are you looking for a cost-effective alternative to building another big barn? Consider getting a four shipping containers and stacking them in two piles, two high, then place a roof between them. Store your tractors and farming vehicles beneath and secure your tools, equipment and farming supplies inside the containers.
5. Events
Concerts and events hire containers for temporary and secure storage on the event site.Delivered to the event and picked up after, easy come and easy go. Refrigerated containers or 'reefers' are used for catering events as a portable cold storage option for perishable goods.
6. Commercial storage
Expanding your warehouse? Needing temporary storage for excess supply of products? Shipping containers have a relatively small footprint but a large storage capacity, allowing them to squeeze into relatively tight spaces, with the help of a Hiab, even in commercial or industrial areas.